Spot-A Materials releases its Professional Range of functional resins
We have been developing several resins initially available to our OEM manufacturing partners which we are now listing them in our web-shop. More novel materials that have interesting properties and have thoroughly been tested and validated in real life applications are coming very soon. These materials offer outstanding properties including structural and mechanical improvements, niche applications, specific needs, advanced concepts, all in a drive to offer an advantage to the professional 3D printing partners in look for an edge in their production processes.
Watch this space for our new products: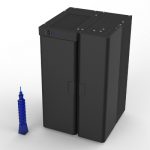 The beta tests with our adapted 3D resins have concluded and we are proud to say that they have worked very well with the MiiCraft printer. They have been tested clear and with black dye, but white should also work out of the box. As usual, adding yellow or red pigments and dyes
will help you increase print precision.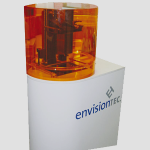 Great results have been incoming from our Envisiontec beta testers and after some modifications we will be shipping ready to use resins for the Perfactory RP with EMS and the Aureus, without the UV pass filter. Tests will be performed to check if the Ultra is able to use the resins as well*. The colors we will deliver for a start are opaque Red and Yellow. The required power setting varies between 750mW and 900mW (Spot-E) and exposure times are around 8 seconds per layer.
* We do not provide RFID cards.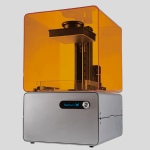 We have received notice from several Form1 users that performed the latest firmware updates that the PDMS lined vat was degrading rapidly when using our resins at the specified settings. We are now testing some changes that will fix that issue. This means our resins will be usable safely on your printer again. Tests are coming along nicely! Note: the white pigmented resin will likely be replaced by a grey one as it improves xy accuracy.
Keep posted for further results of beta tests that are ongoing for a variety of printers out there. We keep on striving to be the most versatile and dedicated resin producer for the 3D printer industry!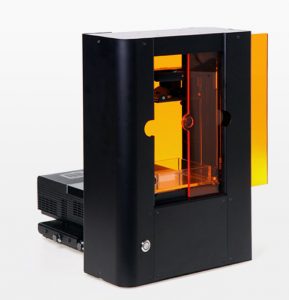 Legacy 3D resins and repair kits developed for the Stalactite 102 printer. We will keep these in stock as we have received requests by users that have trouble sourcing the consumables for this discontinued printer.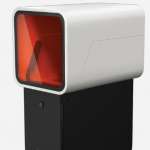 We are happy to introduce a new line of 3D resins in collaboration with illuminaid. Founded in 2013, illuminaid Co., Ltd. are based in Seoul, South Korea. They are a 3D printer company with a strong research & development vocation.
From their website: "We thrive to provide user friendly and good quality 3D printers. We distribute our own 3D printer with innovative and home-developed 3D software. We also offer 3D printing services and workshops. We enable our customers to build their ideas with our first high quality 3d printer, the Litho."